About Tina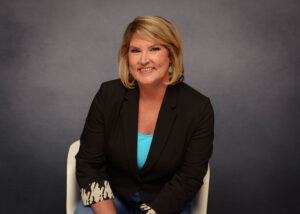 Tina Jones Hazen, RN, and owner of Think Inside the Boxx, is passionate about organizing and helping people regain their sanity and space. As a mother of 3, she understands the time demands that are part of living in this busy world. She also "gets" the paper clutter from mail and school and can set up systems for this problem! As a 1994 graduate of West Virginia University, she has a PRN job at Creekside Surgery Center, where she specializes in opthamology. Professional Organizing came into her life the summer of 2008, when she found NAPO on the internet. Surprisingly, she found that being a PO can be a career! After finding the perfect name and hiring a mentor, the business became a reality.
Knowing the importance of joining NAPO, that was the next step. She has attended the National Conference two times. In 2009 in Columbus, Oh and in 2013, New Orleans, LA.
Tina is ready to help you with your organizing challenges. She also has a fantastic team of independent contractors that work on pack and unpack jobs. Call today to decrease your stress levels!
STATISTIC: WE WEAR 20% OF OUR CLOTHES 80% OF THE TIME! LETS REDUCE, REORGANIZE, AND RELAX!
Services provided in Mont Belvieu, Texas and surrounding areas.